5 Stocks To Watch: August 6, 2020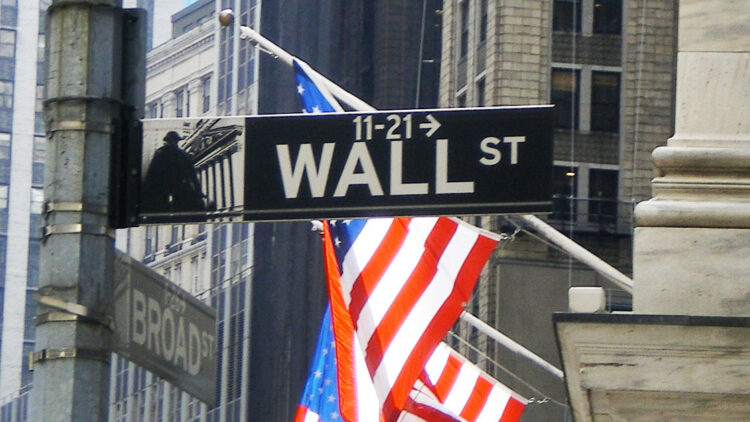 Credit: dflorian1980 / Flickr
August 6, 2020: For the last two days we've put The Walt Disney Company (DIS) in our stocks to watch top-five. Day one was for the surprises their second-quarter report might bring. We then picked DIS again because it looked on the up, and it didn't disappoint. Climbing 8.8-percent, from $117.41 to $127.60.
Another stock that made our top-five yesterday was the Monster Beverage Corporation (MNST). During trading, share prices jumped a respectable 6.5-percent. From $78.04 to $83.10.
However, yesterday's biggest upward movers include:
Biofrontera AG (BFRA): Shares rocketed 378.6-percent. From $8.47 to a peak of $39.06. The share price is now $29.80.
Willis Lease Finance Corporation (WLFC): Shares surged 37.4-percent. Taking the share price from $19.85 to $28.10.
Cohen & Company, Inc. (COHN): Shares jumped 29.1-percent, from $21.80 to close at $28.03.
Moving on from past picks and the biggest movers, here's five fresh stocks to watch this August 6, 2020.
Today's #1 Stocks To Watch: Bristol-Myers Squibb Company (BMY) – $59.69
Bristol-Myers Squibb Company (BMY) report before the opening bell today, but its lower-than-Q1 estimates aren't the reason why it tops our stocks to watch list.
Yesterday, a court document surfaced that showed patent infringement in-favor of Bristol-Myers Squibb. This unconfirmed document, which has now been confirmed, encouraged investors, with BMY shares jumping 4-percent, from $59.69 to $62.10 during after-hours trading.
Analysts estimate second-quarter revenue will come in at $9.97-billion and earnings per share will be $1.48 each. With 78-percent positive news (2-percent off Bullish), today could see a lot happen to the value of BMY.
CHECK OUT: Dollar dips, as stocks gain on strong earnings and stimulus hope.
Western Digital Corporation (WDC) – $44.47
Western Digital Corporation (WDC) announced its fourth-quarter earnings yesterday. Reporting revenue of $4.29-billion, $53-million below the estimate. Additionally, earnings per share reported at $1.23 each, $0.02 above the estimate.
The mixed-bag Q4 report also came with negative guidance for Q1 2021. This negative forecast resulted in WDC shares dropping in value by 11.7-percent during after-hours trading. From $44.47 to $39.25.
This dip could make WDC interesting to watch today. Hence the reason we've picked it #2 on our stocks to watch list.
Roku, Inc. (ROKU) – $165.42
Roku, Inc. (ROKU) also reported a mixed bag of a second-quarter earnings report yesterday. With Q2 revenue reporting at $356.07-million, beating the estimate by $43.61-million. While its Q2 earnings per share reported at a loss of $0.35 each. The report also announced that 3.2-million accounts were added during their second-quarter.
During after-hours trading, the ROKU share price fell by 5-percent. From $165.42 to $157.20. Despite this blip, the trend over the last five months, since the lockdown market dip, shows ROKU going one way and that is up. Rising from $76.13 in March to present-day value.
CHECK OUT: The United States service sector hits 16-month high in July.
MetLife, Inc. (MET) – $38.31
MetLife, Inc. (MET) reported its second-quarter earnings yesterday and it failed to inspire investors. Analyst estimated that Q2 revenue would be $15.08-billion. The actual Q2 revenue was $13.85-billion, a whole $1.24-billion lower. Earnings per share also came in below the estimate, but by a far smaller margin. Q2 EPS was estimated at $0.90, but reported at $0.83.
During the after-hours trading, MET was down 4.7-percent. Falling from $38.31 to $36.50. The combination of a weaker-than-expected report, news sentiment that is only 63.06-percent positive, and a slump in after-hours trading makes MET one of our stocks to watch (for all the wrong reasons).
ViacomCBS, Inc. (VIAC) – $26.00
Before the market opens, ViacomCBS, Inc. (VIAC) will be reporting its second-quarter earnings. Analyst estimate that Q2 revenue will be $6.17-billion, with earnings per share of $0.93 each. For comparison, Q1 revenue and earnings per share were above estimate, with revenue of $6.58-billion and EPS at $1.13 each.
During after-hours trading, VIAC share value was nudged up a fraction, from $26.00 to $26.14. Yet, what's most interesting is looking back over the year. ViacomCBS in January 2020 was worth $40.31. Many stocks suffered a massive drop in March. At which point, VIAC fell to $11.97. Since then it has been trending upwards to its current value, albeit slowly.
The big question now is whether this is VIAC's new summit or will the market decide to move it up after the Q2 report? This is why VIAC makes our top-five stocks to watch today.
CHECK OUT: Oil prices hit 5-month high as the United States stockpiles.